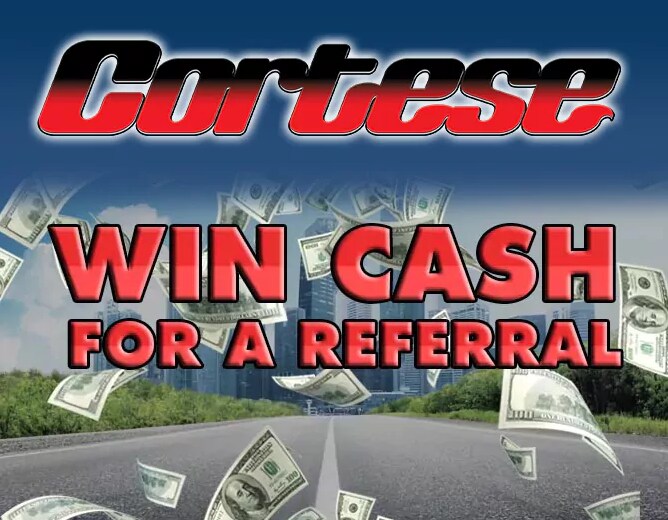 At Cortese Chrysler Jeep Dodge Ram we want to thank you for sharing your buying experience with others. Because we are confident in the ability of our staff to treat every customer with the respect they deserve, we know that you won't have a problem sending your co-workers, friends, and family to us. 
To show our appreciation, we will send you from $100 up to $200.00 for your referral who purchases a new or used vehicle from us. We offer an easy way to submit your referral. Just fill out this form before you send in your friend to us so that we can mail you your referral money as soon as possible!
1. Simply fill out the referral form 
2. We'll contact your referral to arrange a convenient time for their test drive. 
3. When your referral takes delivery of the vehicle, we'll send you a check